Oxygen Transmission Rate Tester
The oxygen permeation testers OTR-O, -O3 and the models C230 are equipped with a coulometric sensor and measures the oxygen barrier of the material sample according to the equal pressure principle. Plastic films, laminated, extruded, coated or high barrier materials can be tested as well as packaging and containers made of plastic, rubber, paper or glass. The measurement can be carried out simultaneously in up to three independent chambers.
Not to forget the gas permeation devices GTR-G, which can measure all O2 ideally and easily as long as no high barrier materials are to be tested.
Features:
O1: 1 chamber
O3: 3 independent chambers,
1 Sensor
99,999 % N2 Nitrogen as carrier gas
Automatic control of temperature and humidity with high accuracy
Control of the system via spacesaving tablet or computer
Intuitive Software
Advantages:
Permeation of film and packaging
Accesory for packaging test available
Quick heating and cooling
Large temperature range
| | |
| --- | --- |
| Testings range | 0,01 – 6500 g/m²·24h |
| Temperature range | 5°C - 95°C for sample and sensor, automated heating or cooling |
| Humidity range | 0%, 5% - 90%, 100% |
| Standards | ISO 2528, GB 1037, GB/T 16928, ASTM E96, ASTM D1653, TAPPI T464, DIN 53122-1, JIS Z0208, YBB 00092003 |
---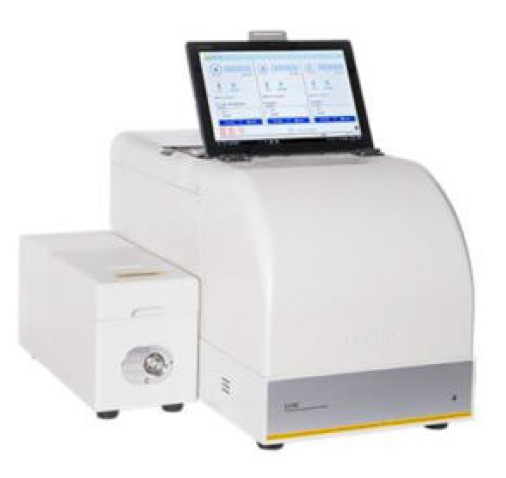 Features:
1 chamber with a 3 in 1 diffusion cell structure.
99.999% Nitrogen as carrier gas
Carrier gas is purified by palladium catalysts
Temperature and humidity control
Advantages:
Different carrier gases possible
Accuracy increased by purification of nitrogen
Model G
Model H
Model M
Range for
packaging material
0.005 - 200 cm³/m²·d
0.01 - 200 cm³/m²·d
0.01 - 5000 cm³/m²·d
Range for
packages / containers
0.000025 - 1 cm³/pkg·d
0.00005 - 1 cm³/pkg·d
0.00005 - 25 cm³/pkg·d
Temperature range
10°C - 55°C
10°C - 55°C
10°C - 55°C
Resolution
0.0001 cm³/m²·d
0.001 cm³/m²·d
0.001 cm³/m²·d
Standards
ISO 15105-2, ASTM D3985, ASTM F2622, ASTM F1307, ASTM F1927, JIS
ISO 15105-2, ASTM D3985, ASTM F2622, ASTM F1307, ASTM F1927, JIS
ISO 15105-2, ASTM D3985, ASTM F2622, ASTM F1307, ASTM F1927, JIS