Impact and Tearing Tester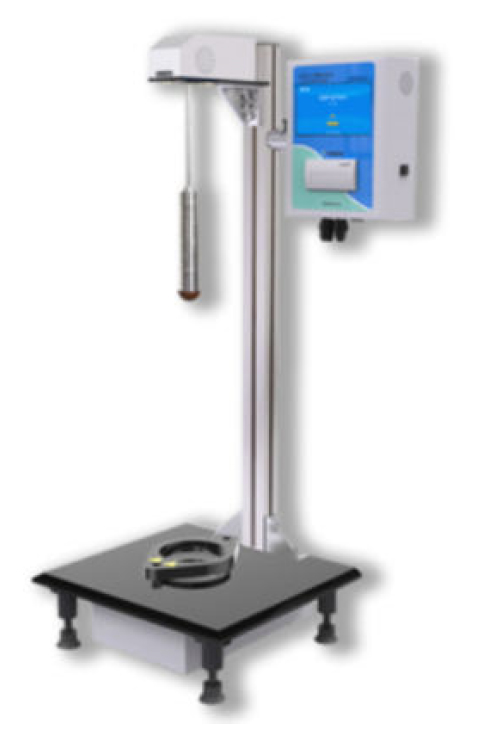 The impact tester with dart drop weight DIT-01 tests the impact strength and failure limit of material samples made of plastic, aluminium and composite foils, sheets, paper and cardboard with a thickness of <1mm. A ball test is available as well.
The FPP-01 pendulum impact tester measures the impact strength of various materials such as plastic films, paper or cardboard.
The FTS-01, also called the Elmendorf tester, tests the tear strength of foils, paper or similar flat materials.
Tearing Tester
FTS-01
Features:
Elmendorf tester
PC controlled pendulum impact tester for testing the tensile strength of films, sheets, PVC, PVDC, polyester, paper, etc.
Pneumatic clamps
Advantages:
Easy to use
Versatile accessories
| | |
| --- | --- |
| Range | 200 gf, 400 gf, 800 gf, 1600 gf, 3200 gf, 6400 gf |
| Standards | ISO 6383-1-1983, ISO 6383-2-1983, ISO 1974, ASTM D1922, ASTM D1424, ASTM D689, TAPPI T414, GB/T16578.2-2009, GB/T 455 |
Flex-Durability Tester
RTT-01
Features:
Tester for testing the kneading and creasing behaviour of flexible foils or paper up to 0.3 mm
Five fixed test modes, 1 free mode
4 test stations
Integrated microcomputer with LCD menu navigation
Advantages:
Allows combinations of non-standard test
| | |
| --- | --- |
| Bending Frequency | 45/Min |
| Bending Angel | 440° or 400° |
| Tension ad Compression Force | 300 N |
| Stoke | 150 mm/ 80 mm |
| Sample Thickness | 3 mm |
| Standards | ASTM F392, YY/T0681.12 |