Gas-Permeation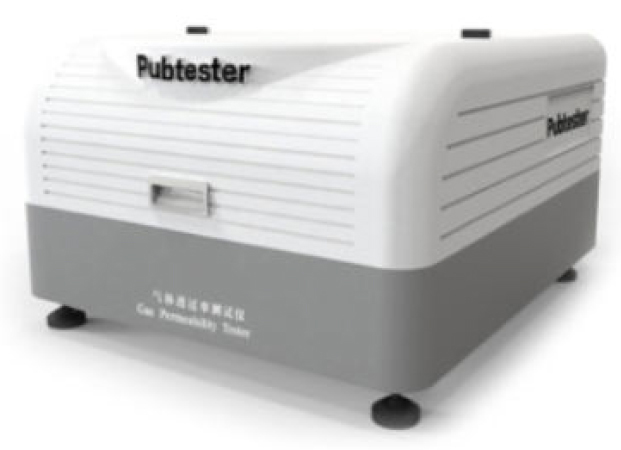 The devices for measuring gas permeability can be used for various materials and gases (air, O2, N2, CO2, CH4, H2, He, organic gases and mixtures).
The following devices can be used to test flat materials. The principle of permeation measurement is based on the pressure difference method. For this purpose, both chambers are evacuated. The gas to be tested then flows into one side of the chamber at very low pressure. If the evacuated pressure increases on the opposite side, this is a measure of the permeation through the separating material.
By measuring the pressure difference, the GTR-G1 and GTR-G3 models can measure the transmission rate of gas, the solubility coefficient, the diffusion coefficient and the permeability rate through plastic films, laminated films, specially impermeable materials, tyres, metal sheets, osmosis membranes and many other materials. The GTR units are controlled via an integrated tablet. Temperature and humidity levels are set via the software and are controlled automatically.
Due to their robustness and because no sensor is consumed, the systems are also very suitable for oxygen permeation. The GTR units are equipped with three gas connections as standard. If you want to connect more than three gases, you need an appropriate multi-way valve system (accessory).
The TQD permeation devices measure the volume flow through various materials such as fabrics, filters, leather, textiles, non-woven fabrics, paper and also finished products such as breathing masks.
Pressure Difference Method
GTR-G1 and -G3
Features:
For gas tests of air, O2, N2, CO2, CH4, H2, He or others
For 3 different gases, optional 8
Very good as OTR-Tester
G1: 1 chamber
G3: 3 independent chambers
Wide range of test options for materials with low, medium and high barrier properties
Advantages:
Large temperature range
Flammable, toxic and explosive substances testable
| | |
| --- | --- |
| Testing range | Geräte G1 und G3: 0.05 - 50,000 cm³/m²·24h·0.1MPa |
| Temperature range | 5°C - 95°C |
| Vacuum | <20 Pa, 0,1 Pa |
| Standards | GB/T 1038, YBB 00082003, ASTM D1434, ISO 2556, ISO 15105-1, JIS K7126-A |
Tester for Flow Transmission
TQD-01, TQD-02 and TQD-03
Features:
Testing gases: Air
Flow at constant pressure difference and pressure difference measurement at constant flow of any kind such as leather, PVC, textiles, non-wovens, paper, etc.
Advantages:
TQD-01: Designed by car manufacturers
TQD-02: Especially for medical mask material
TQD-03: For ready-made medical masks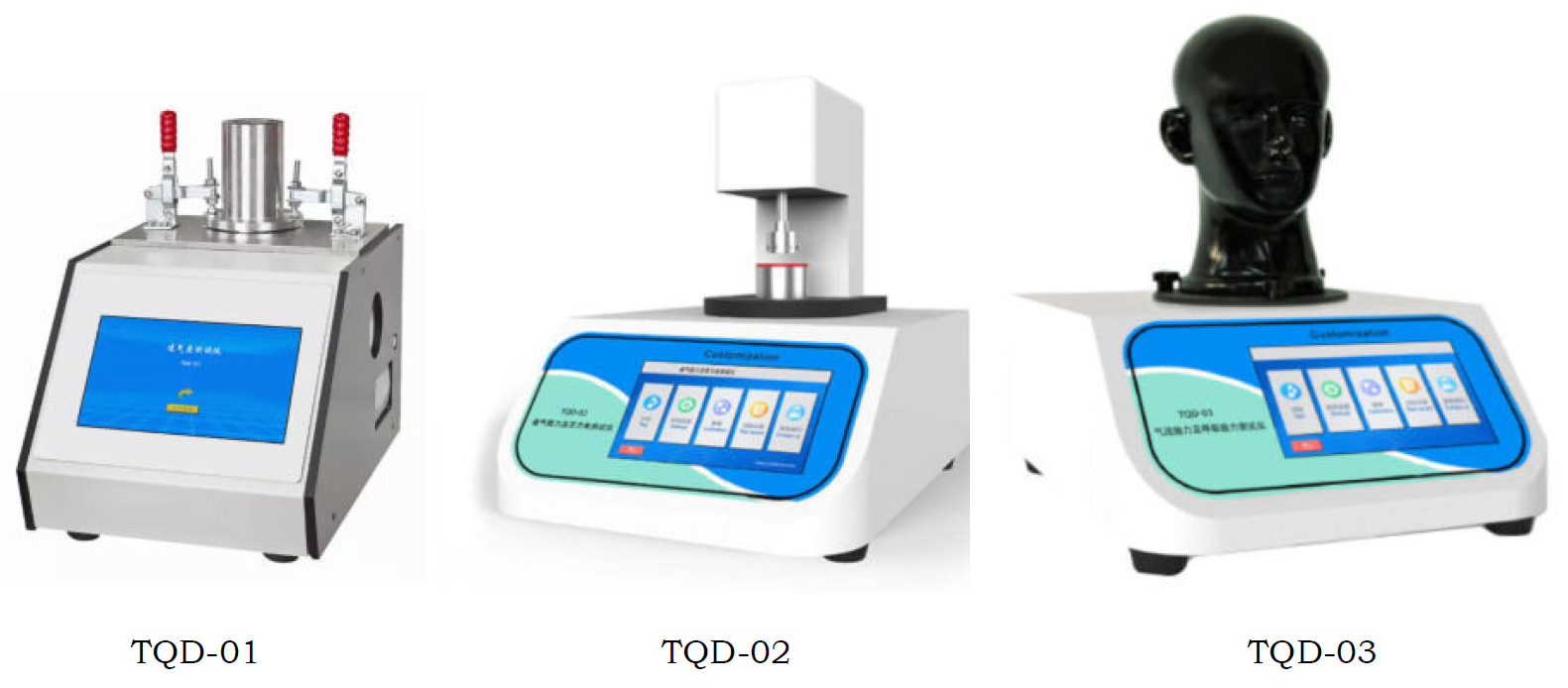 Pressure range

TQD-01: 0 – 1000 Pa

TQD-02: 10 – 200 Pa

TQD-03: 0 – 1000 Pa

Flow range

TQD-01: 0 – 30 l/min

TQD-02: 1 – 10 l/min

TQD-03: 0 – 100 l/min

Standards

TQD-01:

ISO 9237, ISO 4638, ISO 5636, GB/T 10655, GB/T 5453, GB/T 4689.22, GB/T 13764, ASTM D737, TAPPI T460, JIS P8117

TQD-02/-03:

GB 19083, J0469, GB2626, GB/T32610