Applications
Applications
The use of UVSCALE varies similar as in case of the other measurement films. Applications during curing of bonding processes, disinfection of food packaging, hardening of UV printing processes are just a few examples.

Example Applications: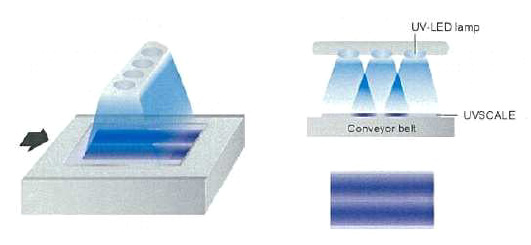 Compared to conventional technologies, where numerous measurement sensors try to detect the UV light, easily-coverage measurements with very high spatial resolution of about 100 microns are now possible.

Often the interest it's not just about the absolute amount but to ensure the uniformity especially in the area. In case the UV radiation is applied by numerous lamps the uniformity is particularly of interest Vulnerabilities are now instantly recognizable.