Tiedemann Instruments: Mechanical and Optical Measurement Techniques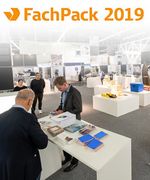 Invitation to Fachpack 2019
You are our guest! - We cordially invite you to visit our booth at the Fachpack 2019 – the European trade fair for packaging, processing and technology is set to meet in the Exhibition Centre Nuremberg from 24 - 26 September 2019.
With new trends, new perspectives, and new opportunities, the European packaging sector is brimming with diversity and dynamism – and FachPack showcases all the highlights and defines the main areas of focus. It offers a fresh, new look, an outstanding spectrum of products for packaging, packaging machines, and packaging processes, and an impressive complexity in packaging and labelling technology, intralogistics and packaging logistics, packaging materials, PrintPack, package printing and finishing.
Visit us in Hall 4A, Booth 4A-130
We are pleased to present you our latest products, technologies and services. We are happy to take the time to advise you comprehensively. Therefore, let us make an appointment in advance! You can reach us at: info@tiedemann-instruments.de or by phone at +49 8821/3068.
---
The Tiedemann Laser Microphone – Unique Acoustic Measuring System for Process Control or Non-Destructive Material Testing (NDT) is a rugged, diaphragm-free, broadband microphone designed for acoustic applications in gases in the mPa-to-Pa range. The frequency response extends into the MHz range. For the detection of soundwaves, conventional microphones use diaphragms or other moving parts as mediators between the incoming acoustic and the resulting electrical quantity. [more]
The new Shrinkage Tester i-Thermotek 2720 is an absolute world premiere and made for use in the beverage industry for foils with very low shrinkage forces. PE foils used for six-packs and others often have very low shrinkage forces but high shrinkage ratios. The new instrument can measure shrinkage forces from 0.02 N to 6 N with an accuracy of 0.2%. [more]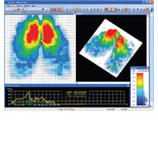 Electronic Pressure Film: Tactilus, the electronic Pressure Sensitive Film
In the electronic surface pressure measuring Sensor Products Inc. is our partner for many years. SPI is in the U.S., the long-standing expert in the field of surface pressure measurement. Tactilus® is matrix based tactile surface sensor that works by the principle of piezoresistance can be placed as a thin mat between all bodies. [more]
Roller Alignment at a Glance
The electronic nip analysis system measures and calculates the nip width at different points along the rolls in real-time. The system Sigma-Nip consists of a series of sensors that are placed between the rollers together with an analysis program. The sensors can be positioned quickly and easily. They survive high pressures and are able to measure simultaneously with high accuracy and reproducibility. It is the ideal solution for setting all kinds of rolls: Sigma-Nip, Digi-Nip 2 and Auto-Nis. [more]
Ring Dynamometers:
Analogue and Digital Force Measurements
Tiedemann dynamometers, manufactured for more than 60 years, offers high precision instruments for mechanical force measurements for tensile and compressive forces. The measurement range of the ring dynamometers goes from 50 N to 200 kN. [more]
Photoelasticity: Stress in Components Easily Visualized
Photoelasticity is an experimental method to determine stress distribution in a material. [more]
FUJIFILM FORGE GUARD®
protects your brand and product from counterfeiting
Counterfeiting and inferior copy products are widely sold in the market, and it causes not only sales opportunity loss of genuine products but also damaging brand and even serious accident to end customers.FUJIFILM FORGE GUARD® can easily verify authenticity of genuine product. [more]